When you're seeking a reliable crane services in Minnesota, North Dakota, South Dakota or Wisconsin, make sure the company you're choosing has the capabilities to provide you with absolutely everything you need to facilitate a streamline, safe and efficient project.
For the very best crane services in Hibbing, MN and beyond, Hibbing Crane Service is your premier solution—with capabilities, accommodations and experience that trumps all other choices. Take a look at some of the solutions we're able to provide you with:
Expansive Capabilities
Our fleet of cranes includes solutions for every jobsite and capabilities to assist you with projects of all scopes and depths. We understand that the right approach to rigging and lifting equates to a job that's able to progress on time, within budget and safely. We're prepared to offer you:
Lifting capacities to 150 tons
290 feet maximum tip height
Boom trucks, truck cranes and all-terrain cranes
3-D lift planning available
No crane project is too small or too complex for our team to undertake! Contact us at Hibbing Crane Service specifically with information on your crane lift project and we will happily provide you with a lift assessment, to ensure correct crane selection and rigging for your project.
Safety Above All Else
Safety is paramount on construction sites, especially when it comes to rigging and lifting facets. To that end, our operators and our entire company boasts a track record for excellence that's simply unparalleled within the industry. Some of the qualifications we're able to proudly stand beside include: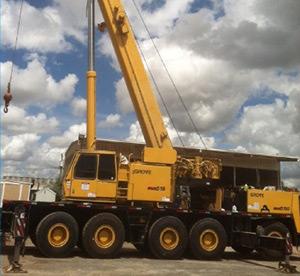 Cranes and operators are ANSI, NCCO, OSHA and MSHA certified
We are fully insured for your peace of mind
If you have questions about our approach to safety and thoroughness, please don't hesitate to consult with us today. We're prepared to give you the peace of mind you need.
Accommodating your Needs
We understand that not all projects progress at the same rate and that any number of variables can cause expedition or setbacks. As a result, we're pleased to offer our crane services in Minnesota in varying intervals, including:
We offer hourly, daily, weekly and long-term rentals; operator furnished
Cranes and operators are available 24/7
If you have questions about rates, rentals, operators or logistics for our crane services or dewatering, please contact us today by calling 218-262-5102. We're always happy to work to accommodate you with the ideal crane service in Minnesota for your unique situation.