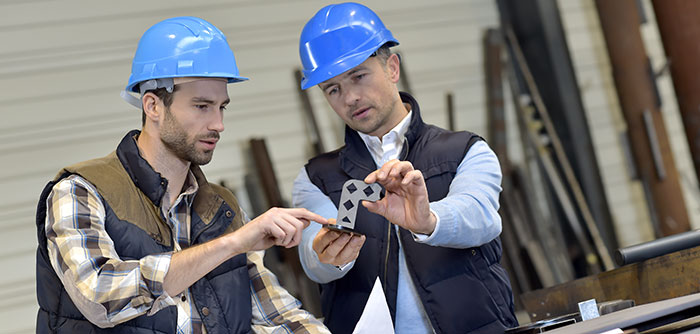 If you require the expert oversight and tenured experience of mechanical contracting experts in Hibbing, MN, consult with the veterans at Hibbing Crane Service regarding a wide variety of service capabilities beyond crane services, such as mine dewatering and certified welding. We're here to ensure you're getting the targeted services you require, performed to a level of quality that's simply unmatched by other companies. Some of our core mechanical contracting capabilities include:
Plumbing design and maintenance
Heating and air conditioning
Refrigeration
Pipe fabrication and large bore pipe threading
Pipe threading (up to 8" pipe)
HDPE pipe fabrication and fusion
Industrial process piping
Excavation and underground piping
Pipe and duct insulation
Portable welders and air compressors
Certified welding
Power sewer machine and jetting
RPZ testing
Steam and boiler installation, maintenance and repairs
Millwright services
Video camera inspections of piping
Our team of experienced contractors boasts a wide spectrum of capabilities and a vast portfolio of completed projects. We're prepared to assist you in determining the specific scope of your project, outlining tailored solutions, providing superior workmanship across all facets of the job, and rendering you with results that exceed all expectations!
Construction Dewatering Pumps & Services
If your construction or mining project requires dewatering services, turn to Hibbing Crane Service to supply you with dewatering pumps in Minnesota, South Dakota, North Dakota, or Wisconsin, as well as qualified operators to ensure they're used to the fullest. We'll help you prepare your site for whatever your next steps are, be it land grading, excavation or other foundation work.
For more information about any of the services we're pleased to offer or to consult with us regarding the logistics and specifications for your unique project, give us a call today at 218-262-5102. We're happy to consult with you to provide estimates and logistics as they pertain to your needs.
Pump and HDPE Services
Support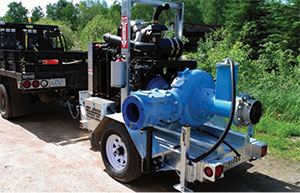 Ultimately, construction dewatering pumps and heating system pumps are a very large part of modern industry. Nearly every application is unique, there is no one-size-fits all approach in this industry. Timely maintenance and repairs, and fast turn-around are important to keeping your operation on track. We will meet with you, and have qualified experienced personnel help you achieve your goals, whether it be maintenance and repairs to an existing system, new installation, a short term solution, or a large scale water removal project. We stand behind every product and service we offer, and are always only a phone call away.
Rentals for Mine Dewatering and Heating System Pumps
We own and maintain a fleet of diesel-driven centrifugal pumps capable of a variety of applications. Bypass pumping, solids handling, and high head applications are our specialties. Backed by powerful partners in the industry, we have the resources to tackle larger jobs while remaining focused on your specific needs. Bare rental, remote monitoring, turn key, and full-service installation, operation and maintenance, and demobilization of the pump or pumps and system are available.
HDPE Fusion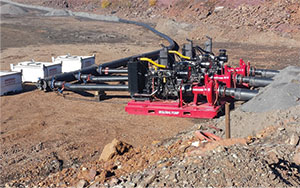 Need HDPE pipe fused? From a single repair to an entire system, we have trained experienced technicians that can handle IPS and DIPS from 1" up to 64". We can provide you with pipe and fittings, and other system components such as air vents, valves, drains, pressure transducers, and flow meters. If we don't have it on hand, our many suppliers will, and we will stock the items you need on a regular basis. Consulting is available upon request. Don't hesitate to contact us with your needs.
Sales, Parts and Service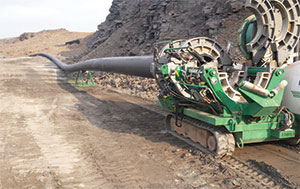 We can provide you with parts for your equipment, as well as installation, troubleshooting, preventative and scheduled maintenance and repairs. Our mechanics are experienced union millwrights with Flowserve Level 1 Pump Technician training. On-site and field repairs, or complete overhaul services at our facilities are available. We understand the impact of downtime, and the constraints of scheduled outages. Where practical, we can consult and/or provide you with temporary "stand-in" pumps on a rental basis to satisfy your needs while repairs or replacement are being completed. We can also build-to-order custom skid and trailer mounted portable pumps for clear water, solids handling, slurry and corrosive liquids in diesel or electric drive. In addition, HDPE, steel, or stainless pipework, rubber hose and abrasion resistant options are available for your infrastructure needs.